Balloons for your School Events!
A celebration is not complete without balloons! Whether you want an elaborate display for your next prom or a small DIY garland kit for the daddy-daughter dance - we can help! We stock school colors and offer custom vinyl of your school logo or mascot.

Smiles for DAYS!
We've seen it first hand - students, teachers, and parents alike LOVE our balloon décor in their schools. Bring excitement and cheer to any event and photos to last a lifetime.
Learn More
No latex? No problem!
We know schools, hospitals, and other businesses may have a latex restriction due to allergies or potential allergy concerns.

We have just the thing - all foil balloon displays, you don't have to go without balloons! Foil balloon displays also last weeks indoors.
Contact Us for Availability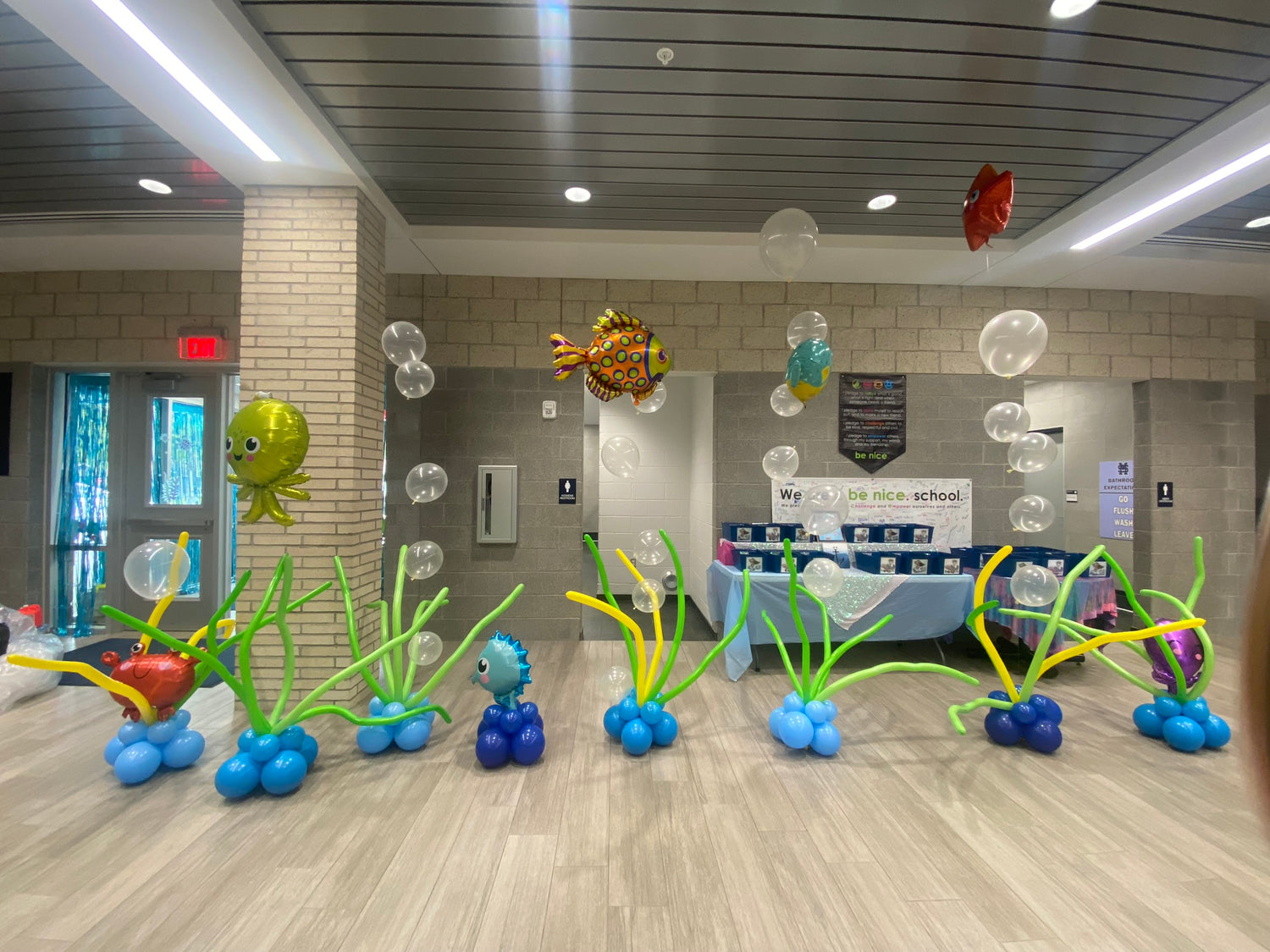 Budget concerns?
We've got you! We offer professional DIY balloon kits if you have some crafty PTO parents who want to try their hand at balloons.

Create impressive displays that will amaze your students or display school colors and logos for your upcoming meet-the-teacher or other school event.
Shop DIY Balloon Kits
Reasons to Decorate
Alumni Weekend • Awards Ceremony • Back to School • Booster Clubs • Ceremonies • College Signings • Daddy Daughter Dance • Graduation • Greek Life • Homecoming • Lock-In • Prom • Read Across America Day • School Event • Senior Night • Speaking Engagement • Sporting Event • Spring + Summer Break • Student Orientation • Summer Break • Teacher Appreciation •